There are many myths and misconceptions about Female Genital Cutting.  Knowing the truth about it and understanding the logic behind meaningful efforts to stop it are key to becoming a part of the movement behind making it history.
Tostan became a leader in combatting FGC through their extensive work in community-led grassroots development and empowerment.  Based in Senegal, they now work in 10 African countries. Recently featured in the New York Times, they are exemplary in their commitment to the belief that development which grows out of a local context fosters a stronger democracy.
Sister Fa has been working with World Vision since 2012. World Vision is a Christian humanitarian organization dedicated to working with children, families, and their communities worldwide.
Another German organization that Sister Fa works with, Deutsche Geselleschaft für Internationale Zusammenarbeit works with the German government on international projects promoting sustainable development and education.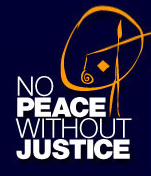 Sister Fa embraces an approach that is decidedly grassroots, and she's cautious about intiatives that make FGC illegal and thus push it into clandestinity.  But in the interest of learning all perspectives, No Peace Without Justice has a program that is pushing for a ban and is working for solutions through government and law, and the people who run the FGC program are equally passionate about the issue.
UNFPA and UNICEF run a Joint Programme to end Female Genital Mutilation/Cutting, and they are in the middle of a 5-year programme to bring about a 40% reduction in target communities.  They have a wealth of information on their website, and in publications that are linked at the bottom of their page, and in the bottom left sidebar.
Sister Fa is a featured artist with this wonderful project With (He)art Against FGM.  This is a great website to check out for all their pages: Music, Video, Poetry, Artists, Authors, News.  You can watch footage about the UNFPA/UNICEF Joint Programme on their Video page.